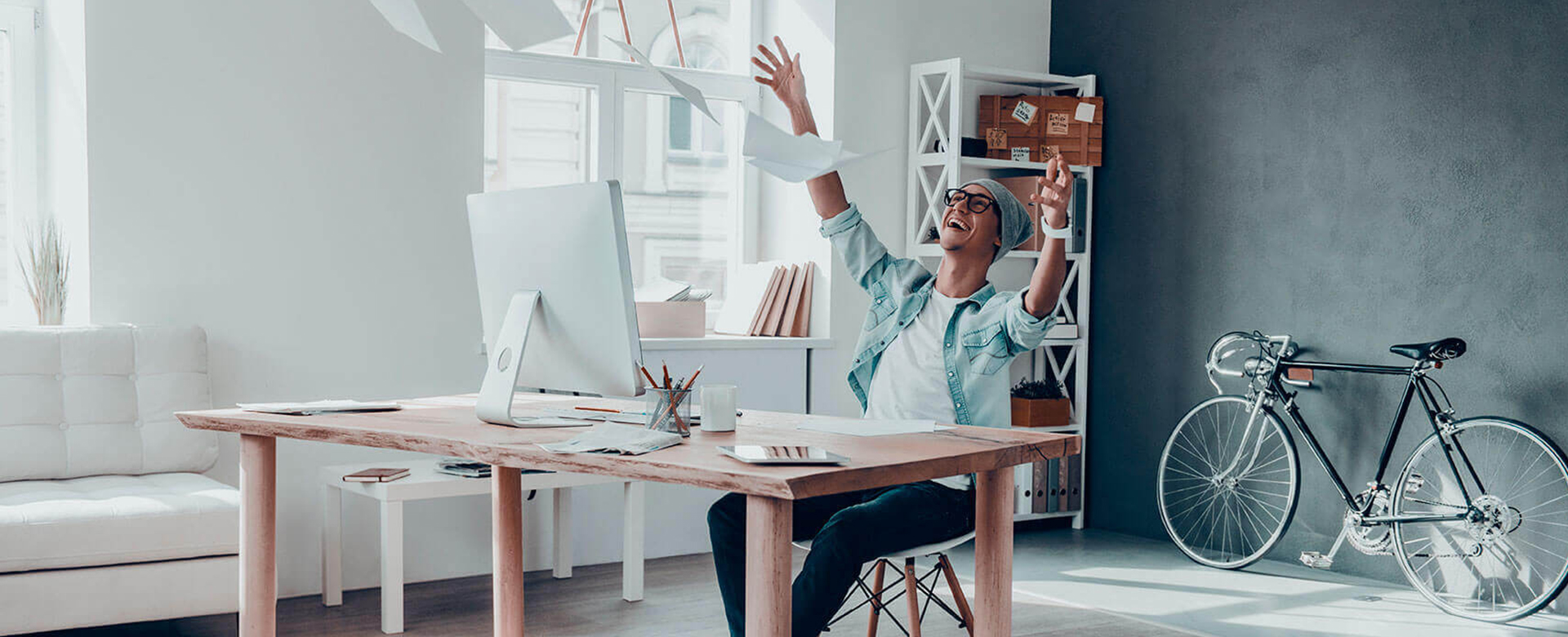 Online Business Portfolio
Online Business portfolio can broadly be understood as your business website wherein Strength, USP, Products, Services, Achievements etc. are kept on top. This includes a lot of research about the business segments, competitors web presence, business insights, list of Products & Services, Objective of Website so it costs more than normal website. Leadofy has been known for meeting requirements & objective of win presence up to the mark for its clients.
Small & Medium Enterprises (SMEs) are always on demand of building amazing & competitive portfolio to keep their products & Services ahead of their competitors & convincing for Investors, Potentials Prospects & Existing Customers etc.
Let's come to the points when we can get wonderful web presence of business.
Why Online Business Portfolio Required & how it can add some revenue to the business?
It's a matter of research for company's marketing team to identify target prospects & area of marketing. For example- Every Product / service has its own target customers having some specialization like Age, Income, Education, Qualification, Availability etc. so It depends on behaviour of target market to choose whether one should go for enhancing web presence or development of portfolio.
If full / partial target customers spend some time on Internet & they need all information / reviews / customer testimonials / product & service information on the internet, it becomes mandatory to have strong online portfolio asap. In such cases any delay in development of good online portfolio can be blunder & huge lose can be recorded / observed.
As per input from our research team, some businesses are 100% depended upon strong online presence & some have lesser online engagement. However, post covid, all businesses need their strong online presence. Every business is getting monitored / visited online by their potential prospects.
Yes off corse, it has been reported that if Online Portfolio has been developed keeping in mind all about Lead funnel & research work followed by post development activities like SEO, Adwords, Social Media etc, Business are contributing 10% - 70% of revenue from their web presence.
What is Online Portfolio & What are main components of Online Web Portfolio?
Online Portfolio facilitates potential prospects to visit & get enough information all about products & Services, Company's achievements, Customer review & Ratings etc. & Works as a Online Sales Person. Web Portfolio shows your credibility & add huge trust in the mind of prospects. Credibility & Trust compel potential prospects to buy products / services.
Main Components: It includes highlighting Products & Services in details, Case Studies, Blogs, Customer reviews, Company's details including achievements, Team details etc. & more than that designing must be appealing & trending. Every business must change their web presence according to current trend that becomes more appealing & informative.
What is the costing of building Web based Portfolio?
Cost depends on business-to-business based on Design, no. of pages, automation things, Third-Party Integration etc. & It starts from INR 25,000.00 to INR 6,00,000.00. For Example- Normal Business Web based portfolio can cost from INR 35,000.00. Whereas, e-commerce Websites can cost from INR 1,50,000.00 to 7,50,000.00 based features associated with the same, front end Design to list products / Services & Backend Features.
What Technology we use to develop website / Web Portfolio - HTML, CSS, PHP, Code Ignitor (CI), MySQL, MariaDB, Java Script etc.
What is Google based Portfolio?
Google is Giant & offering hundreds of services free of cost depending on its revenue model. There are various google tools have been very useful of Small & Medium Enterprises either free of cost or very cost effective. Google Site is one of them. This tool is free from google but has to be developed by experts to deliver as a product & integrate worth business as a web profile. It has thousands of benefits & helps a lot in promoting google search engine. Just connect to our expert to get more details regarding google tools & its use in your business. Visit Coach KP Singh
Portfolio Using Goole Tools - Very Cost Effective, Simple, Sober, Informative, Less Maintenance, Takes less time to develop etc..
Leadofy Dedicated Team Size for Building Web Portfolio - 09
Must Visit our few of Designs & Developments in portfolio - Click Here
Difference b/w Business Portfolio & Professional Portfolio?
As name indicates business portfolio represents entire business profile, Case Studies, achievements, Blogs, Products & Services as a whole whereas professional portfolio represents individual professional like Advocates, Doctors, Consultants, Architects etc..
----------------------------------------------------------------------------
-----------------------------------------------------------------------------------------------------------------------------